Installation of Joy Brown's Sculptures on Broadway

During the early morning hours of May 15-16th, workers installed Joy Brown's monumental bronze sculptures along broadway.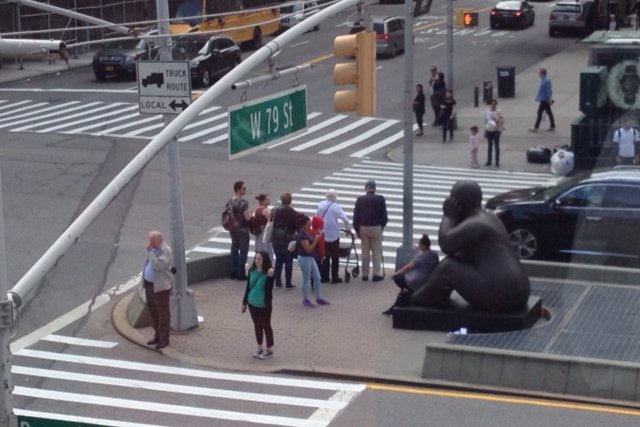 Bringing Joy to Broadway
For the past seven years Joy Brown has been working in Shanghai, several times a year with the support of Purple Roof Atelier, building a series of monumental bronze figures. The sculptures have been shown widely in China. This exhibition on Broadway is their U.S. debut.
It took art movers worked nearly 10 hours in the wee hours of the night maneuvering Joy's bronze figures in place.
We need your help to defray the costs of this exhibition, from shipping to the US and for deinstallation at the end of the year.
Please check out our





crowd funding campaign: Joy Brown on Broadway.
Thank you!