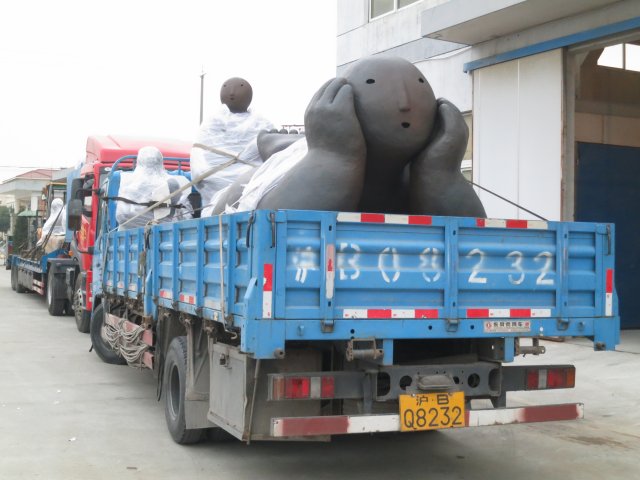 Since 1992, I have been making small sculptures in bronze. For the past six years, I've had a special opportunity to work in Shanghai at Purple Roof Atelier, a workshop that assists artists in doing their work. With their support I am fulfilling a long time dream to make a series of larger-than-life bronze figures.
I have always wanted to go to China. My grandparents met there in 1911, and for more than 35 years lived in Xuzhou, where my father was born and raised. I grew up hearing stories about his childhood and his love for the Chinese people.
I travel to Shanghai several times a year to make these sculptures. A small ceramic figure is the maquette for the large master form that I build in plaster. After this plaster form is cast in bronze, work is done on the metal for texture and patina. I pay special attention to making the eyes and mouth, bringing the figure to life.