Join Us to View Joy's New Mural
For over two years I've been working on a 50-foot ceramic mural for the permanent collection of a new art museum on Amami Island in Japan, built by my lifelong friend Shin Watari. It's a project near and dear to my heart!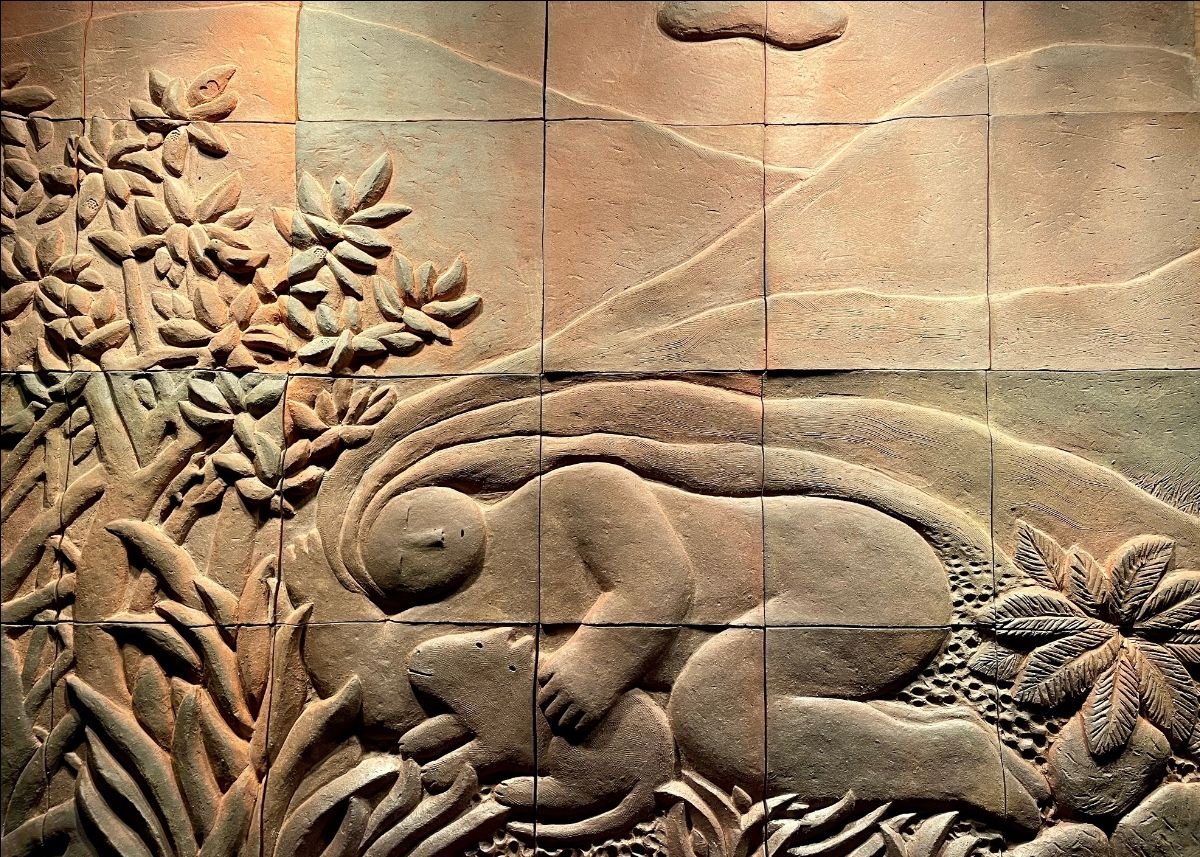 On View
November 11-13, 11-5 pm and by appointment through Nov 16th
Reception: Saturday, November 12, 4-7 pm
Kent Green, 4 Landmark Lane, Kent CT

Contact: joy@joybrownstudio.com

Presentation: 5:30 | Eduardo Montes-Bradley, acclaimed documentary film maker, will talk about and present footage of the film being made about this mural.
The Mural
The Horokan museum (meaning "to wander") is dedicated to the children of Shin's hometown. He proposed the theme of the mural -- One World -- inspired by the international spirit of the continuing friendships of our high school class in Japan, while reflecting Shin's way of life and support of art.
From the original sketches and carving in clay to the firing in my Japanese style wood-firing kiln here in Kent, the mural is now complete! I would be thrilled for you to join us to celebrate and see the whole mural before it heads to its new home in Japan.
The Film
Eduardo and Heritage Film Project are making a film about the artistic and spiritual journey of the mural from its inspiration to the installation in Japan, including the continuing thread of east and west in my life and work and in our community, created through the love, magic and joy in art. See these two beautiful outTakes Eduardo made of the firing and studio this summer.
We need your help to make this film! If you'd like to contribute or learn more, go to Documentary Film Fund, or contact its co-producer, Robert Herzog, at zog@thezog.com.