Things are moving fast
August 20, 2010
I'm back in Nanhui. Things are moving fast here, everyone working hard long hours with the sculpture park opening and exhibition coming up in the next 3 weeks. My big sitting figures are looking good and will be installed in the park in Shanghai on Sunday. I think we have to get there before 8 am so the big truck doesn't tie up traffic. Each of the three figures weighs about 900 lbs I believe. All very exciting!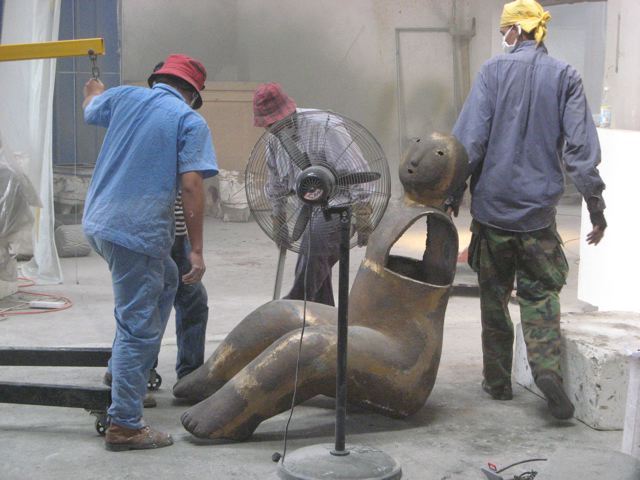 Figures in a park
August 26, 2010
We installed the three bronze figures on Sunday in the blazing heat at Jing'an International Sculpture Park in Shanghai. You could have cooked an egg on the bronze. As it turned out we didn't have to go so early. It just so happened my sister was visiting me that day, very exciting! There were plenty of men to move the pieces onto the big rock steps at the park. It was a humbling feeling to leave my pieces alone in the middle of Shanghai as we headed back to the workshop. They look great there.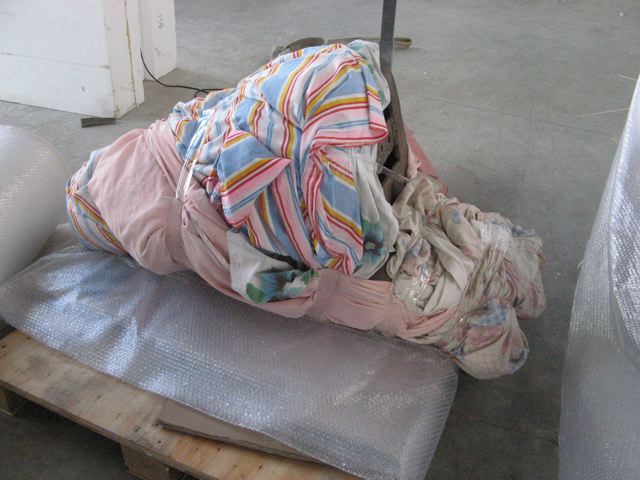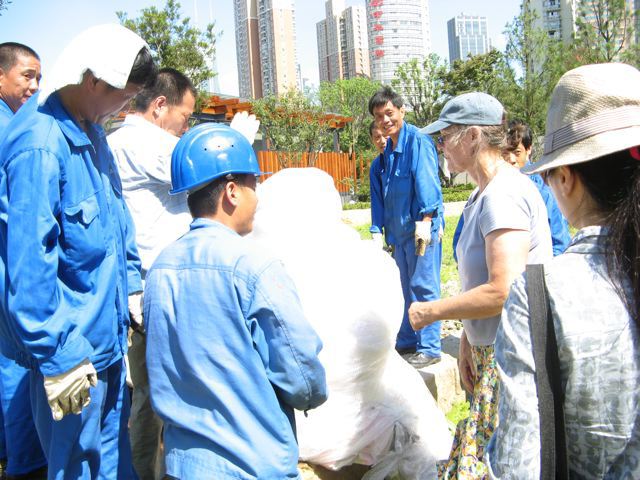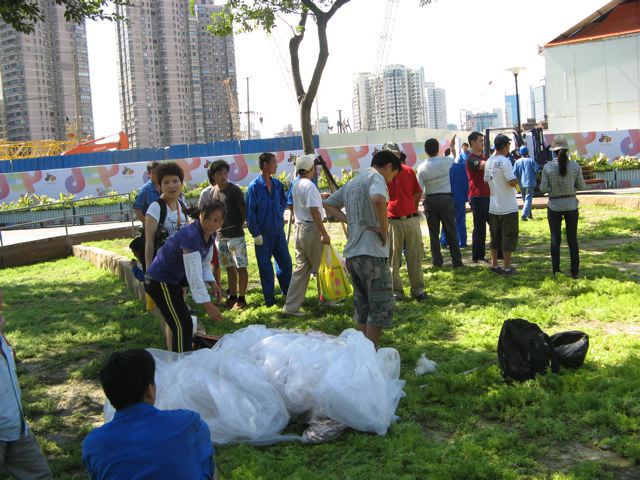 In the sculpture park
September 8, 2010
The skyscrapers were spectacular, as we rode in to Shanghai at dusk (workshop is about an hour outside of the city) for the festivities of the opening of the Jing'an International Sculpture Project. It is a 5 year project of the Jing'an district of Shanghai to create an international presence. This is a gorgeous and intimate park, free for the public, with about 58 sculptures. They plan to place sculpture out along the streets, near the metro, everywhere!
Everywhere you go there are huge apartment buildings, power lines and buildings under construction. Shanghai has close to 20 million people! In a midday summer downpour people on the street crowded under the shop awnings and in doorways to wait out the rain. I did too! Cool hand made cart!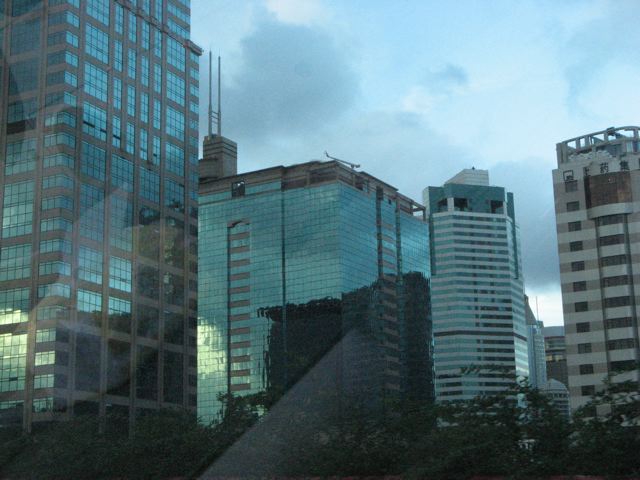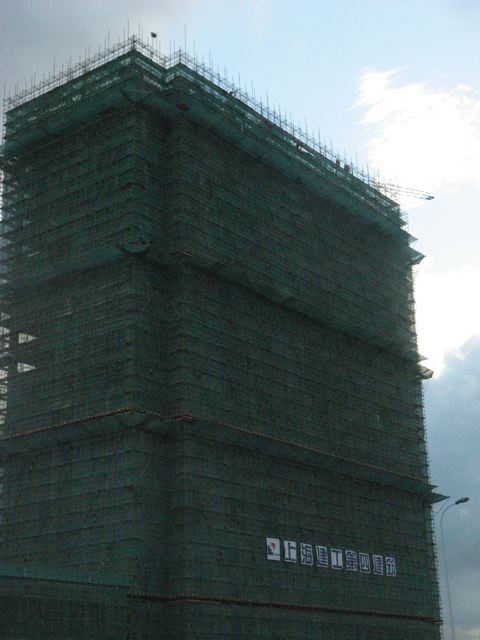 This is one of Antoine Poncet's marble sculptures, a lovely gentleman, very well known artist from France.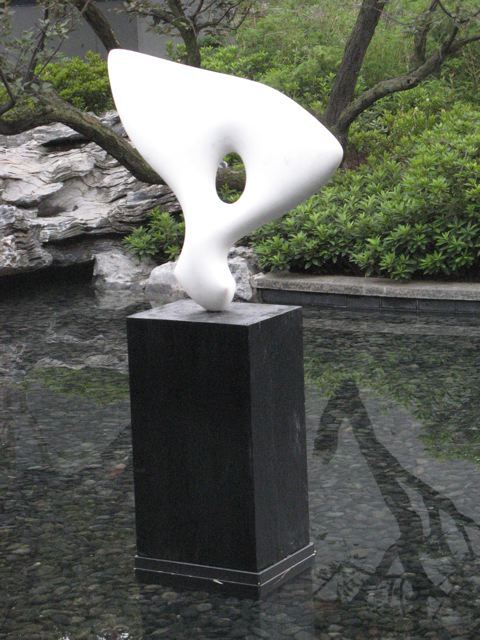 The company team
November 17, 2010
More bronze process
These big figures (each about 7 feet tall) hold such a peaceful quiet place ... in spite of the heat, hard work, and intensity!